Join us for a concert, a panel discussion, brunch or all. Saturday Night and Sunday Programs at the Kol Tefilla Shabbaton.
SIGN UPS FOR THE SUNDAY BRUNCH AND PANEL ARE NOW CLOSED.
To purchase tickets to attend the concert in person, click here through February 10 at 5:00pm PST.
To purchase tickets to view the concert virtually, click here at any time.
---
Sing and be moved by dynamic and engaging musicians on Saturday night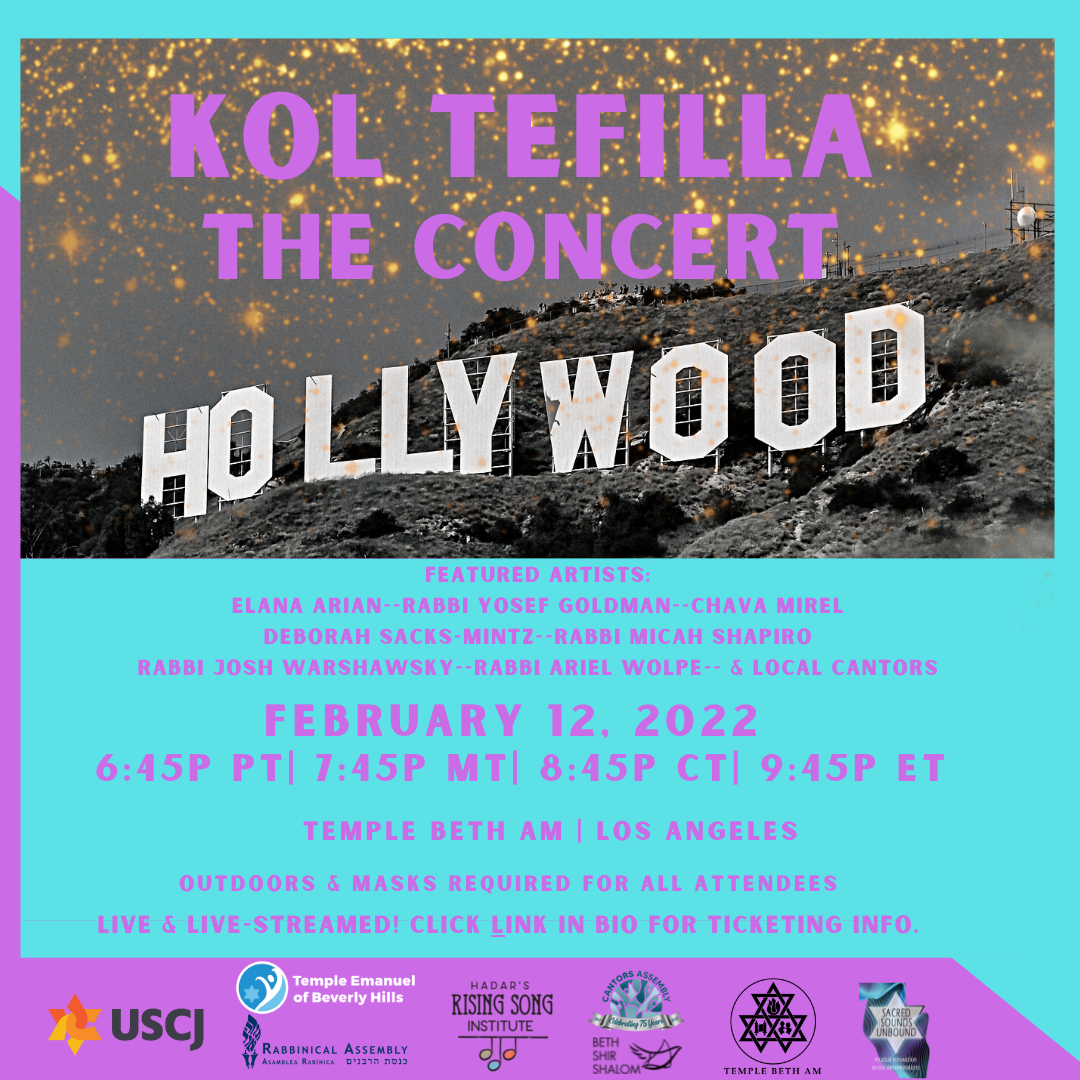 Hear from a unique spectrum of rabbinic voices over Sunday brunch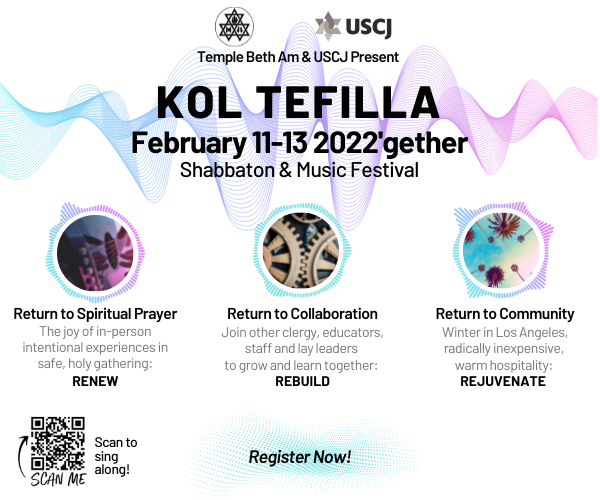 SUBVERSIVE SANCTITY Discussion Panel
On this panel we will hear from rabbis across the denominational spectrum about how to achieve a holy and meaningful balance between revering and honoring an inherited tradition and finding the places in that tradition that are sufficiently stretchy such that we can continue to meet the spiritual needs of this and future generations of Jews.  
What are the lines when it comes to experimentation in prayer, and how do we know when we have arrived at them?  

What can Orthodox rabbis and Jews learn from the Reform approach to approaching the sacred, and vice versa.  And where does Conservative Judaism fit into this picture?  

Can a Jew push and prod and approach the transgressive while remaining in the tent, within the holy, part of the sacred body of Jewish practice?
We will explore all these issues and questions, and more.
Ticket Pricing (to attend in-person) will be available through 1:00pm PST on February 8
$36  Concert & Brunch/Panel Package Ticket
Includes admission to the Saturday night concert, beginning at 6:45pm and the Sunday morning brunch and panel discussion, beginning at 11:00am
$25 Concert Ticket only - Click Here to purchase through February 10 at 5:00pm PST
$5 Brunch and Panel Ticket only
THESE EVENTS WILL BE HELD OUTDOORS WITH MASKING REQUIRED.
See Temple Beth Am's COVID Policies at www.tbala.org.
Information about the Kol Tefilla Shabbaton can be found here.
Questions: Contact Rabbi Rebecca Schatz: rschatz@tbala.org or (310) 652-7353
When
February 13th, 2022 11:00 AM through 12:30 PM
Tickets
| | |
| --- | --- |
| Package Ticket: Saturday Night Concert & Sunday Morning Brunch/Panel | $ 36.00 |
| Sunday Morning Brunch/Panel Only Ticket | $ 5.00 |