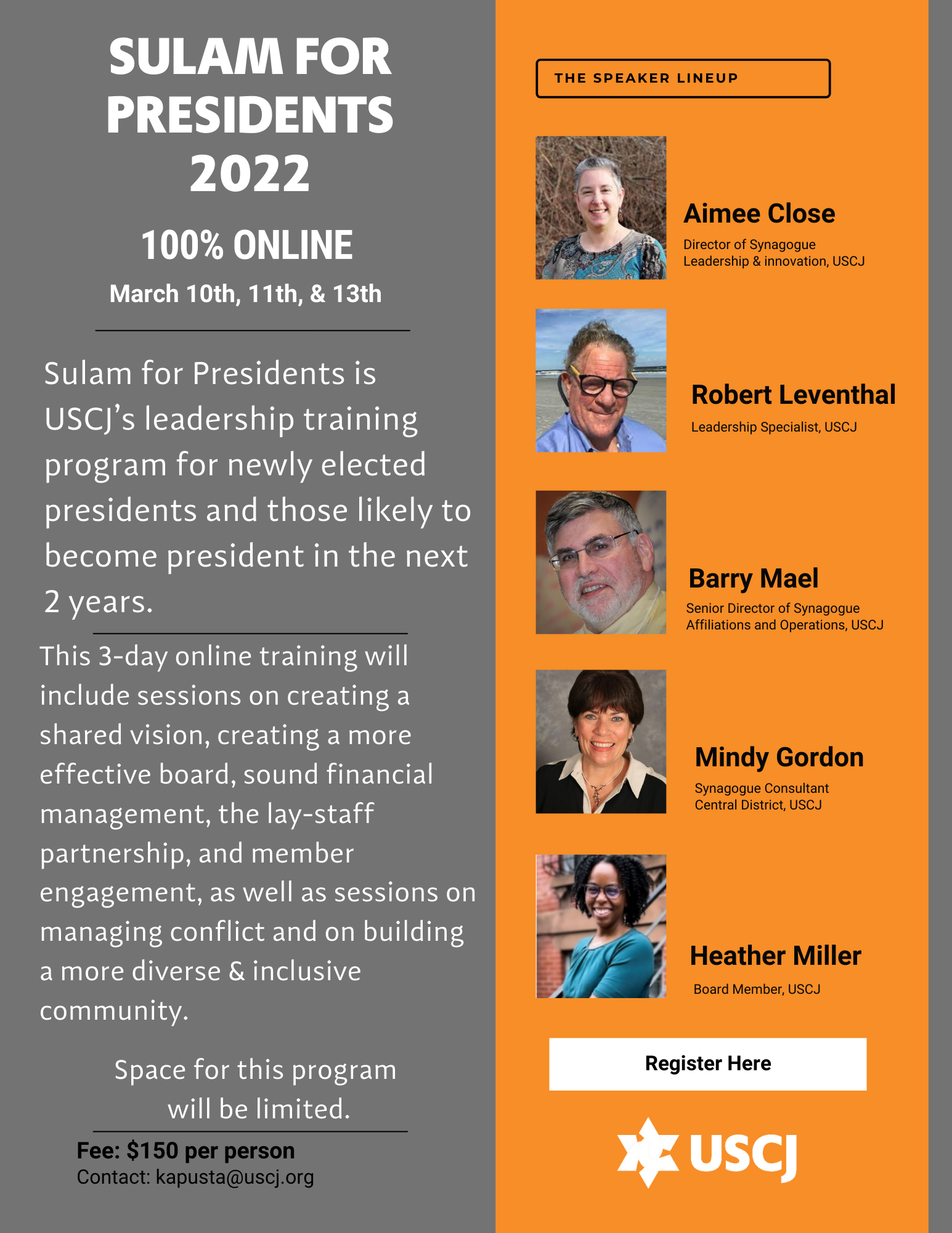 Join us for Sulam for Presidents on Zoom
March 10, 11, and 13th
11:00am - 3pm ET 
Our Sulam faculty includes Aimee Close, Director of Synagogue Leadership & Innovation, Bob Leventhal, Senior Leadership Consultant, Barry Mael, Senior Director of Synagogue Affiliations & Operations, Mindy Block Gordon, Synagogue Consultant for the Central District, and Heather Miller, USCJ baord member. 
As always, the program will include sessions on identifying your leadership style, creating a leadership vision, the roles of the board and the executive committee, financial sustainability, and more.  We will also be adding some new sessions this year, including  a session on building more diverse & inclusive communities and a session on conflict management.
Space for this program will be limited.
When
March 10th, 2022 11:00 AM through March 13th, 2022 3:00 PM