The Shira Kaplan Scholarship Fund provides financial assistance to USYers who lack the resources to participate fully in regional programming. USY inspires Jewish youth to explore, celebrate and practice ethical values, Jewish living, Zionism and community responsibility based on the ideology of the Conservative Movement. Thanks to your support hundreds of Seaboard area Jewish teens will benefit from the extraordinary USY experience.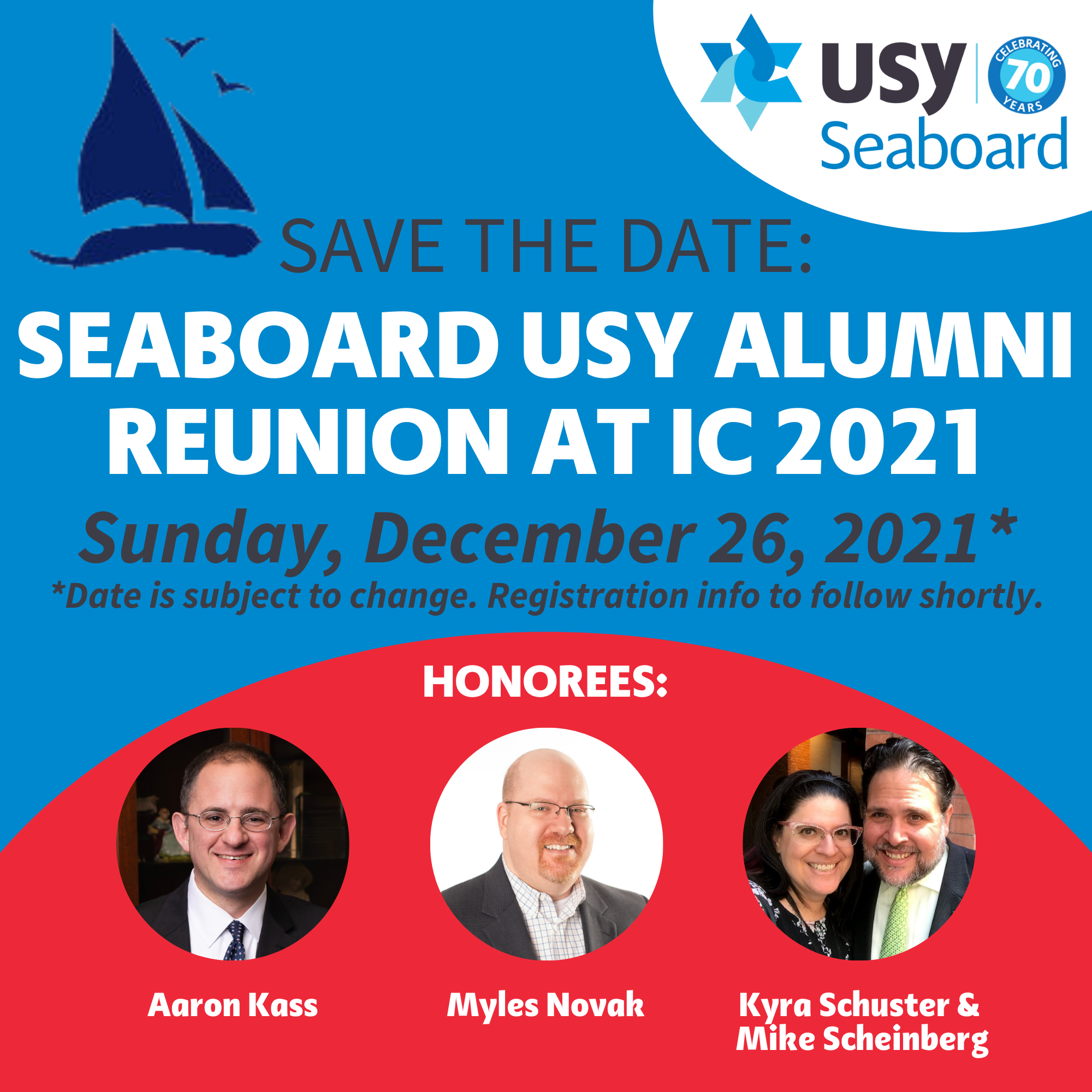 When
December 26th, 2021 7:00 PM
Reunion and Ad Journal
Reunion Attendance
Please send me info about attending In-Person
I will join the reunion via Zoom
Not Attending - Donation Only
Your Donation
Select Donation level below (optional) ...
$1800 - Captain's Report (Full Page Ad Plus 20 Second Video Message)
$1080 - First Mate's Message (Full Page Ad Plus 10 Second Video Message)
$540 - Sailor's Salute (Full Page Ad with Border)
$360 - Seaboard Sailboat (Full Page Ad)
$180 - Convention Crew (1/2 Page Ad)
$90 - Dancin' Waves (1/4 Page Ad)
$54 - Chofesh on the Beach (Business Card Ad)
$36 - Anchors Aweigh (One-liner)
$18 - Bobbin' Buoy (Name Listed)
Instead, I would like to make a donation of